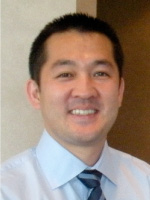 Dr. S. Alex Kim joined Affiliated Ear Nose and Throat Physicians in 2004. Since that time, he has continuously devoted his professional career to finding relief of medical ailments for his patients through cutting edge medical and surgical therapies.
Dr. Kim graduated from the Indiana University School of Medicine and completed his residency training in Otolaryngology - Head and Neck Surgery at Wayne State University. There, he worked closely with some of the most well-known leaders in the fields of allergy, sinus surgery, facial trauma and reconstruction, head and neck cancer, pediatric otolaryngology, laryngology, and obstructive sleep apnea. Dr. Kim joined the faculty of Wayne State University as an assistant professor, allowing him the opportunity to continue to develop a high level of expertise and continue to teach residents and publish articles. Since his arrival here in 2004, he has continually mastered and innovated treatment modalities in the Northwest Chicago suburbs. He was the first physician to introduce the Balloon Sinuplasty procedure, the Pillar Procedure for snoring, and Repose Genioglossus Advancement procedure for sleep apnea to the greater Northwest Chicago suburbs. His expertise in various medical topics such as allergy, sinusitis and obstructive sleep apnea have been recognized by many requests for lectures, newspaper articles and radio spotlights.
Dr. Kim continues to refine his interests, particularly in the fields of allergy, sinus surgery, sleep apnea and pediatric otolaryngology. However, he remains a true general otolaryngologist as he continues to treat patients with voice disorders, gastroesophageal reflux, and head and neck cancer.