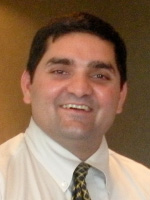 Dr. Shirazi obtained his medical degree from Loyola University Chicago Stritch School of Medicine. He went on to complete his Otolaryngology - Head and Neck Surgery training, also at Loyola. Soon thereafter, he entered into fellowship in facial plastic and reconstructive surgery at the prestigious McCollough Plastic Surgery Clinic. During his training, he participated in nearly 1,200 facial plastic surgery cases including facelifts, rhinoplasties, blepharoplasties and lip augmentations. He completed his training with multiple publications and scientific presentations in the fields of Otolarygology and Facial Plastic Surgery.
Dr. Shirazi is an involved member of the field's leading professional associations such as the American Academy of Facial Plastic and Reconstructive Surgery, the American Academy of Otolaryngology - Head and Neck Surgery, and the American Medical Association. Dr. Shirazi is double board-certified by the American Board of Otolaryngology and the American Board of Facial Plastic and Reconstructive Surgery.
Dr. Shirazi treats all otolaryngologic conditions including chronic sinusitis, allergies, thyroid/parathyroid disorders, head and neck cancers, facial trauma and reconstruction, voice disorders, obstructive sleep apnea, ear disorders, and pediatric otolaryngology. Due to his advanced training in facial plastic surgery, he also has a special interest in both cosmetic and reconstructive surgery of the face and neck.