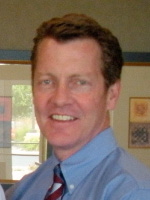 Dr. Christopher Standage obtained his medical degree from Chicago Medical School, where he graduated as valedictorian. After medical school, he went on to receive his specialty training in Otolaryngology - Head and Neck surgery at the University of Illinois in Chicago while working at Cook County, Children's Memorial, and Michael Reese Hospitals, in association with internationally renowned head and neck surgeons.
Upon completing his residency training, Dr. Standage joined Affiliated Ear, Nose and Throat Physicians in 1996 as a board-certified otolaryngologist serving McHenry and Lake counties. Dr. Standage occupies leadership positions at Centegra Hospital - McHenry, where he has served on the Medical Executive, Quality Board Service, and Joint Advisory Committees. Furthermore, he was a founding member of the Algonquin Road Surgery Center, and he was elected by the surgeons to the Board of Directors of the Center.
Dr. Standage's interests lie in general otolaryngology, including the medical and surgical treatment of ear disease, sinus conditions, allergy, and pediatric ear, nose and throat problems. His comprehensive approach to these conditions, combined with his caring and attentive nature, creates a successful doctor-patient relationship. Outside the office, Dr. Standage enjoys spending time with his children, snow skiing, exercising, and listening to music.